Bus Tour of Silicon Valley, Free Soil

(2006)


A tour about the impact of the High-Tech industry on the landscape and environment of Silicon Valley.
Produced in collaboration with Amy Franceschini (US) and Stijn Schiffeleers (Be) and others.


Shown on the International Symposium of Electronic Art: ISEA 2006.


Read more at www.free-soil.org

We examined the electronic industry, urban, ecological and economic impact on Silicon Valley. We produced a bus tour of the area with the participation of activists, researchers and artists. It was published a newspaper and a website and an exhibition on the theme. Silicon Valley proved to be one of the most polluted area in the United States because of the computer industry.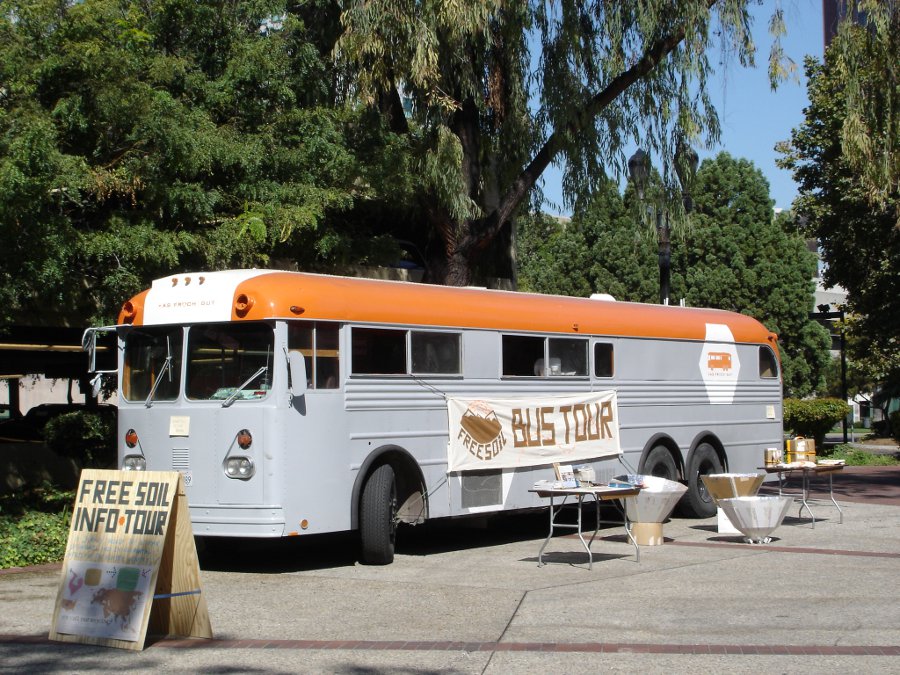 The trip was made in a bio diesel bus.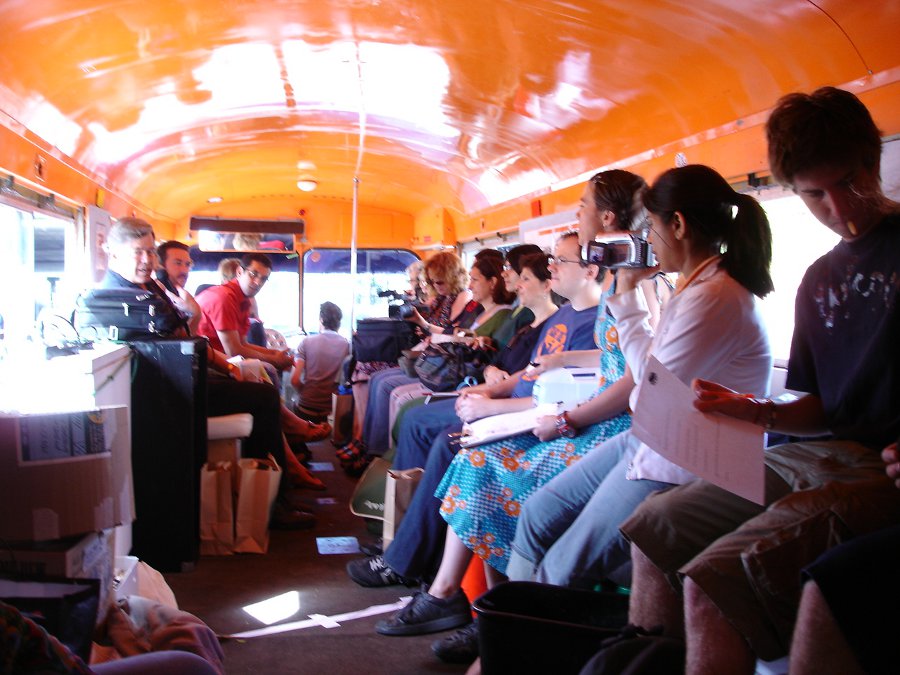 Ted Smith of The Silicon Valley Toxics Coalition told about the area's history and how the pollution from the computer industry mostly affected low-income groups. Since the 80's chip production predominantly moved to third World countries where environmental standards are lower.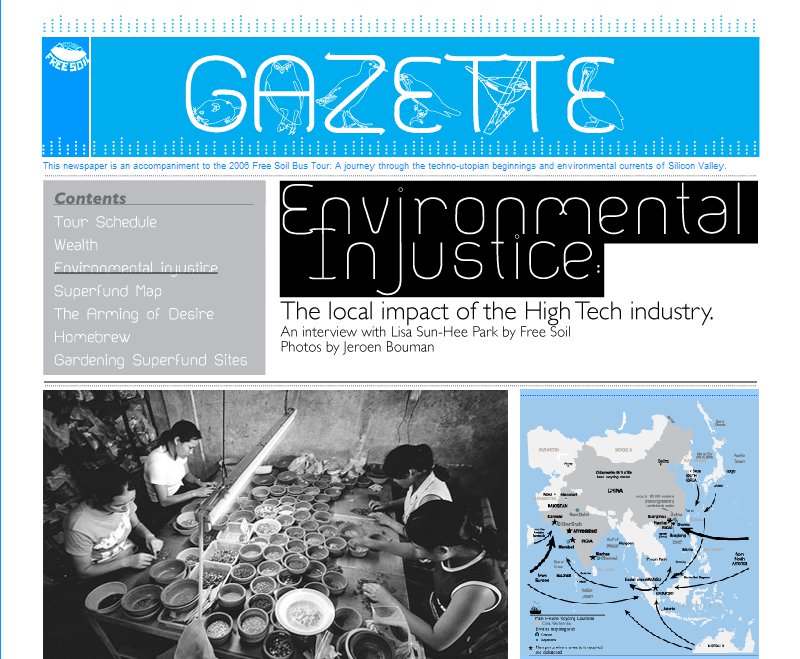 The Gazette newspaper that accompanied the project.