Plant Nursery (2011)
Danish title; Planteplejehjem.
Sculpture in public space with
silk screened texts
.
Commissioned by Danish Architecture Center for Blokland at Albertslund, Denmark.

Demography leaves no doubt, there will be an increasing proportion of elderly in Denmark. No town is missing a skateboard rink, but you have to wonder, how would a city for the elderly look like? The project started from an invitation by The Danish Architecture Center to create a work at Blokland in Albertslund, where there is a particularly high proportion of elderly and immigrants. I contacted a number of elderly people in the area to discuss the psycho-geography of the area's public spaces. Based on these conversations and walks in the area, the project was defined as a place where interaction took shape over the social activity to take care of, to exchange each other's plants, or to give them away. The project suggests both a social utopia of intimacy and reciprocity, but also the dystopian aspect in putting elderly people in public care.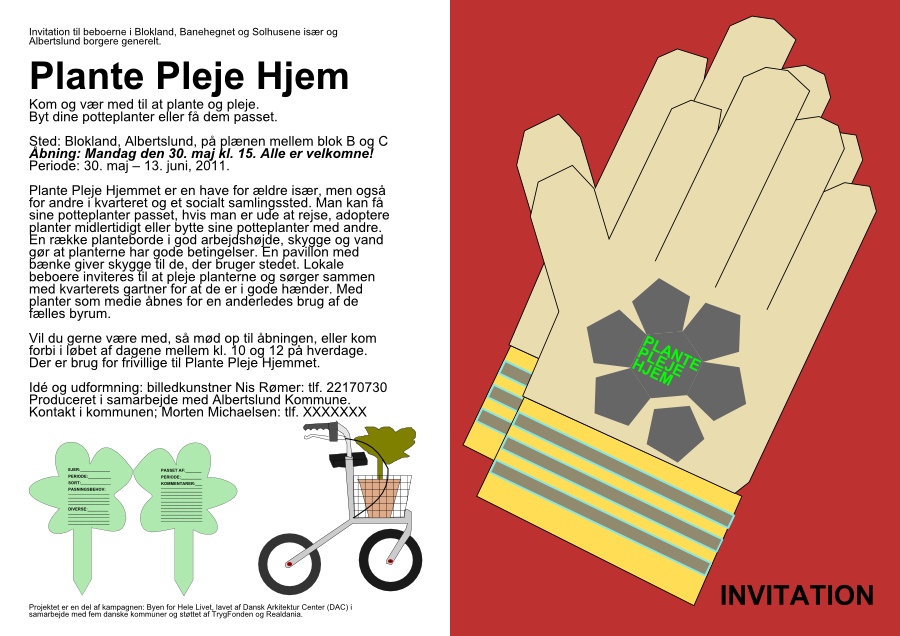 The above invitation was distributed to people in the area.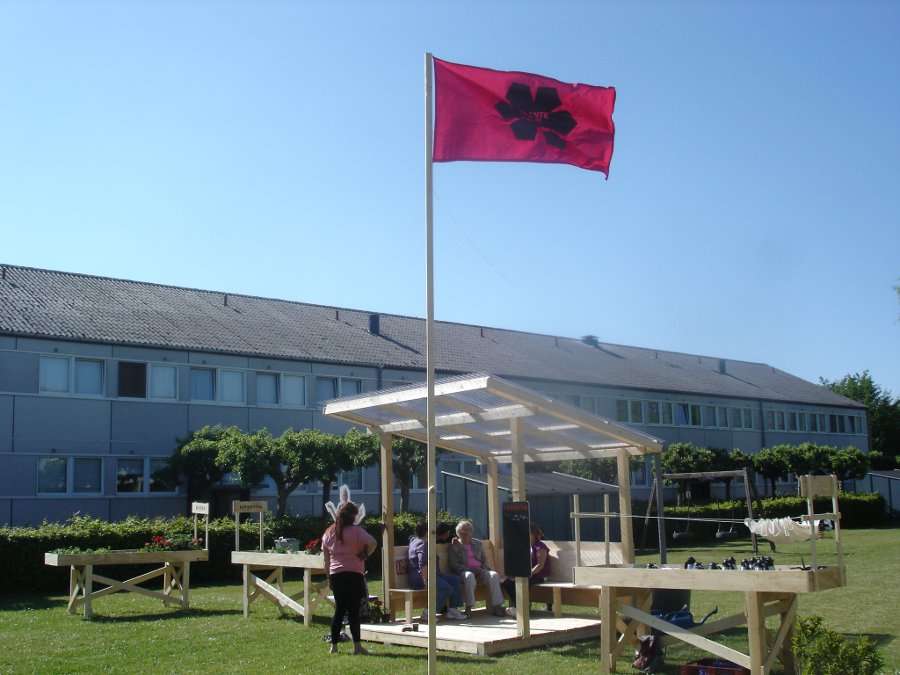 The Plant nursery in function.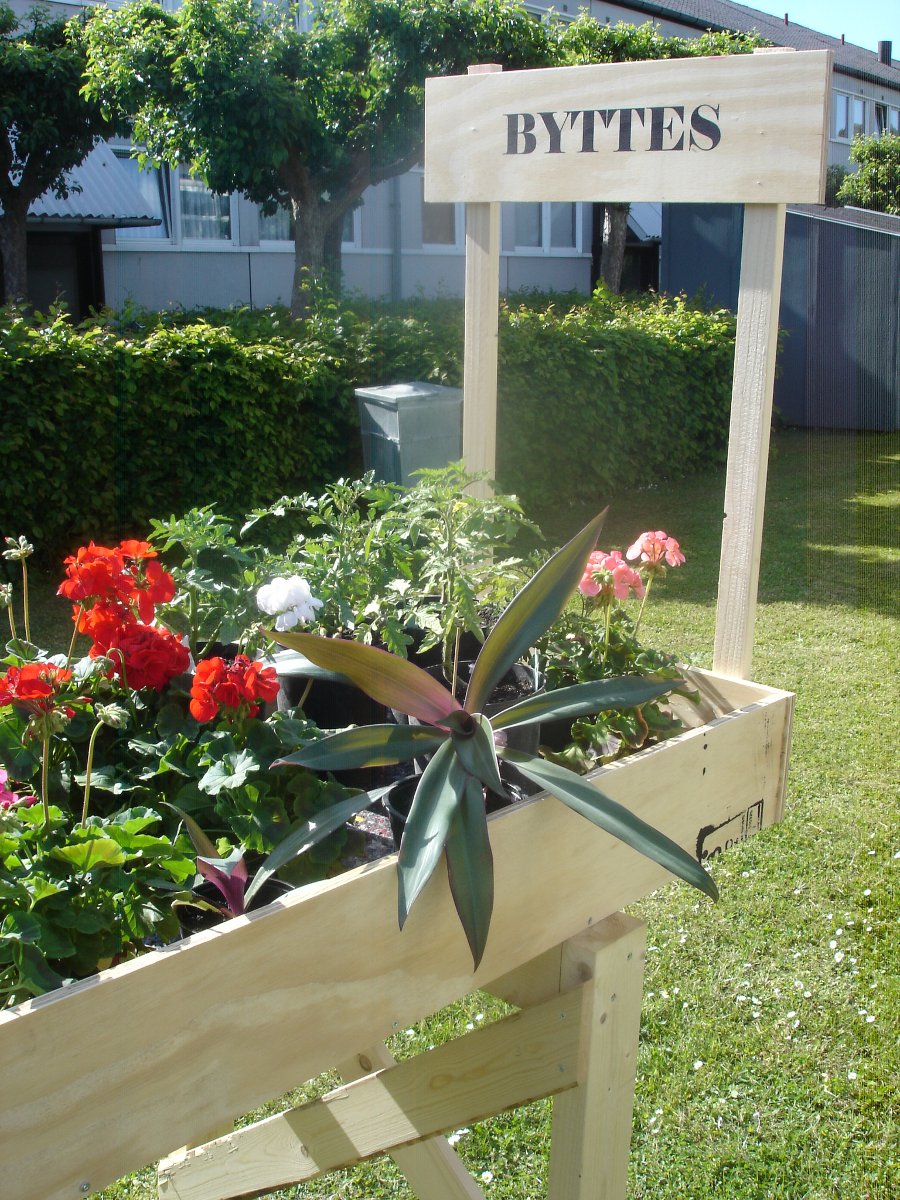 Here you can swap plants.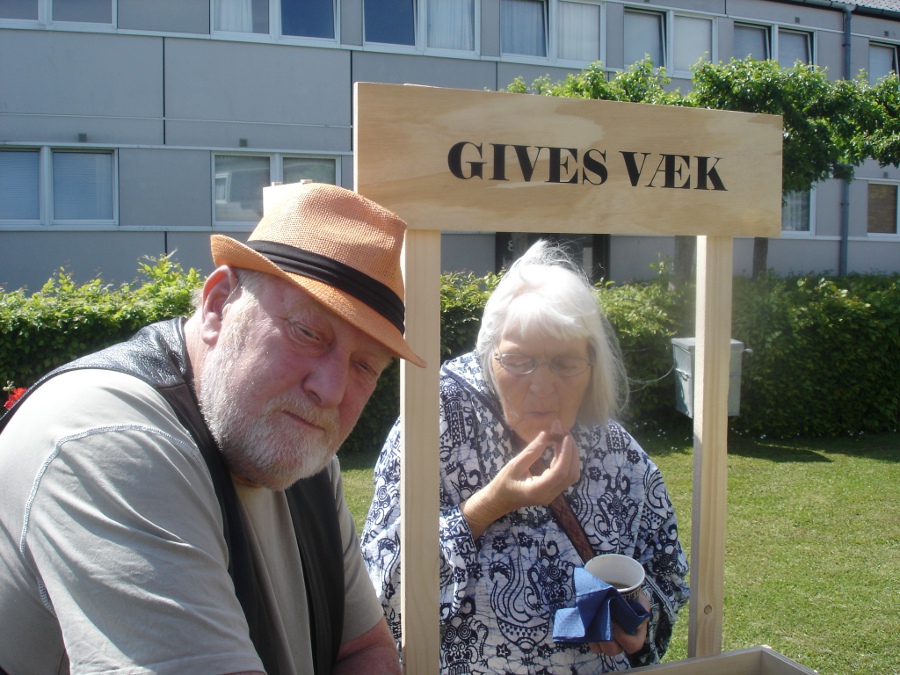 Give away.