The Model Society, Walking Distance (2012)
2 channel video and installation.
By Walking Distance/ Gåafstand (Pia Rönicke and Nis Rømer)
Danish title; "Mønstersamfundet"
Shown at; "Visit Tingbjerg".

Year 2039. The city has been abandoned. The planned parks have grown wild. The only access road to Tingbjerg is closed and the bog around it have made it very difficult to get into the area. A group of archaeologists set their minds on explore the area. They find recordings where the architect Steen Eiler Rasmussen talks about his vision for the area. Via images from the surveillance cameras they are able to reconstruct parts of the cities lived life and the causes for Tingbjergs depopulation. The Model Society is a film about the relation between vision and everyday life.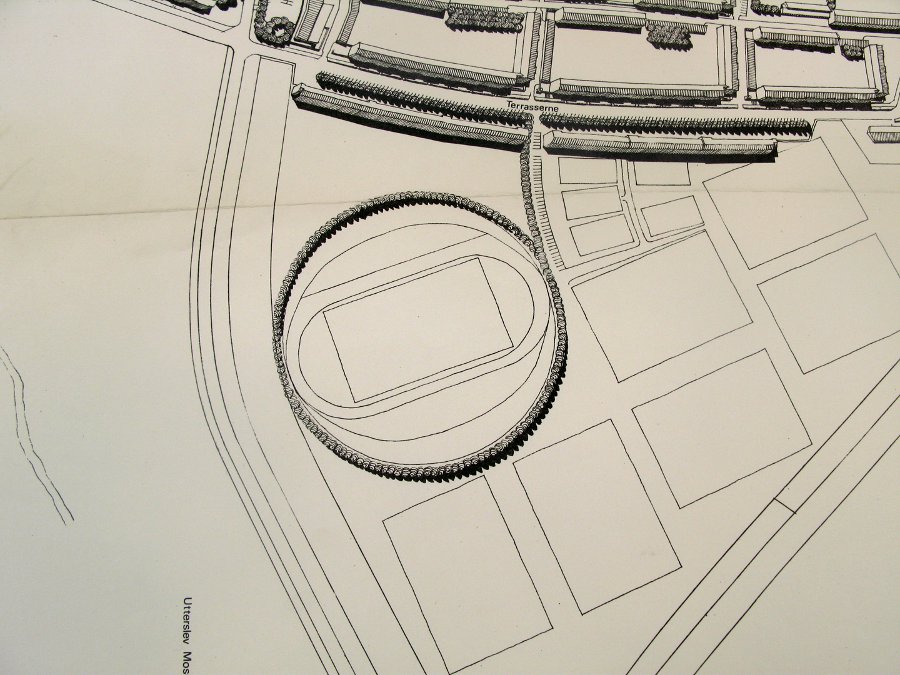 Drawing by Steen Eiler Rasmussen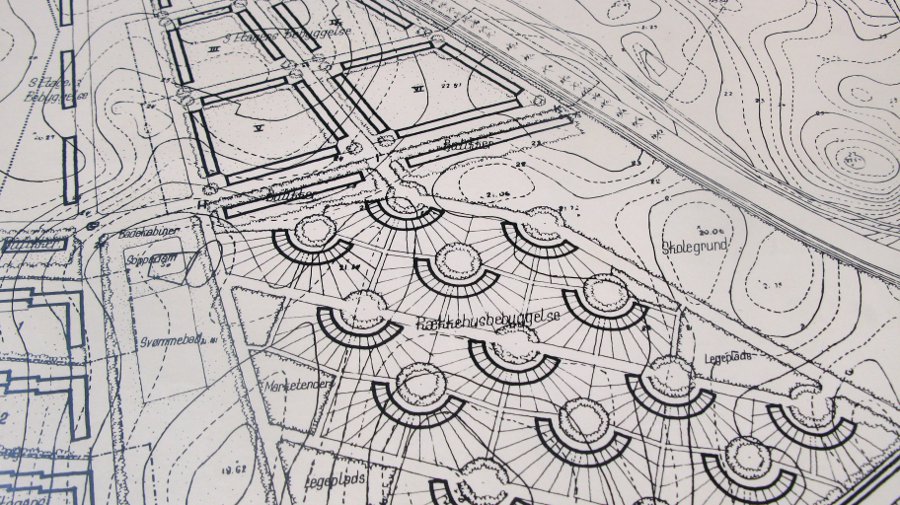 Drawing by Steen Eiler Rasmussen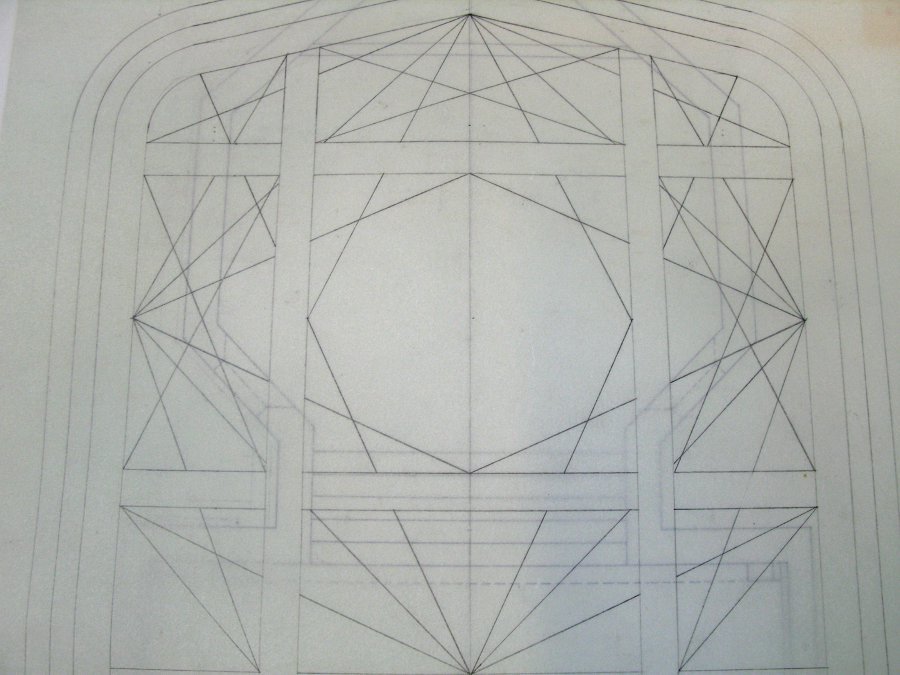 Drawing by Steen Eiler Rasmussen