The Plant Parliament (2020)
Musical composition and performance

In collaboration with The Mycelium Homeostatic Orchestra.
For the exhibition Metabolism at Møn, Denmark

https://2020.pdas.dk/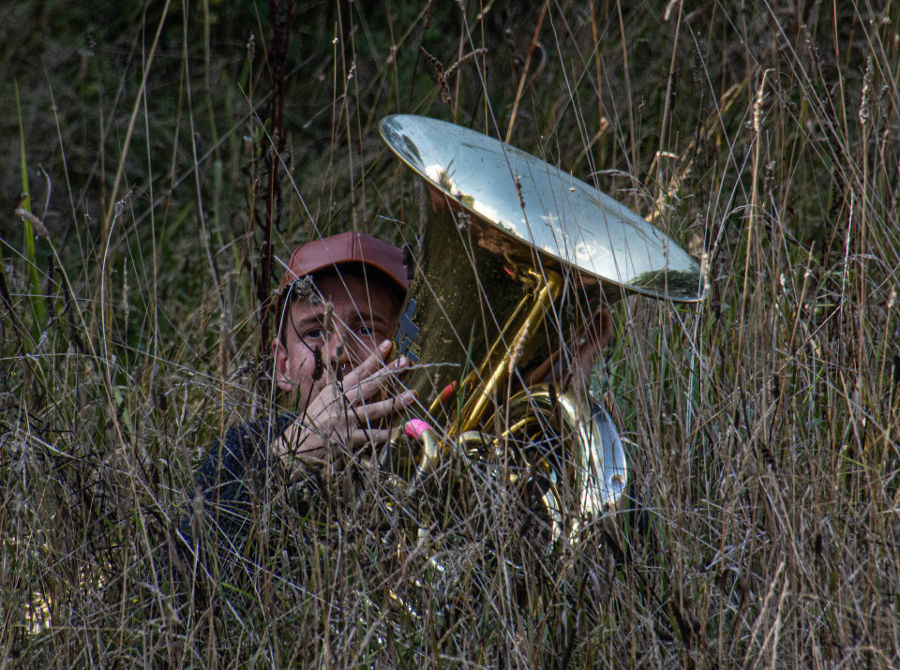 All instruments were places in the landscape surrounding the barn.

Photo by: Ture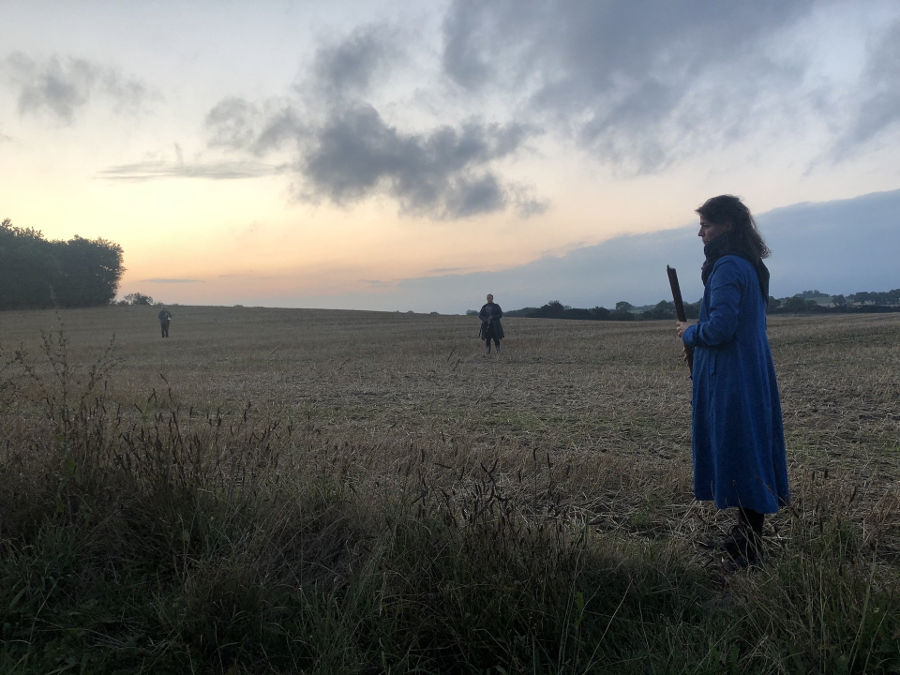 Call and response. A piano luring and calling them in to the sitting in the Plant Parliament. Photo by: Jenny Gräf Sheppard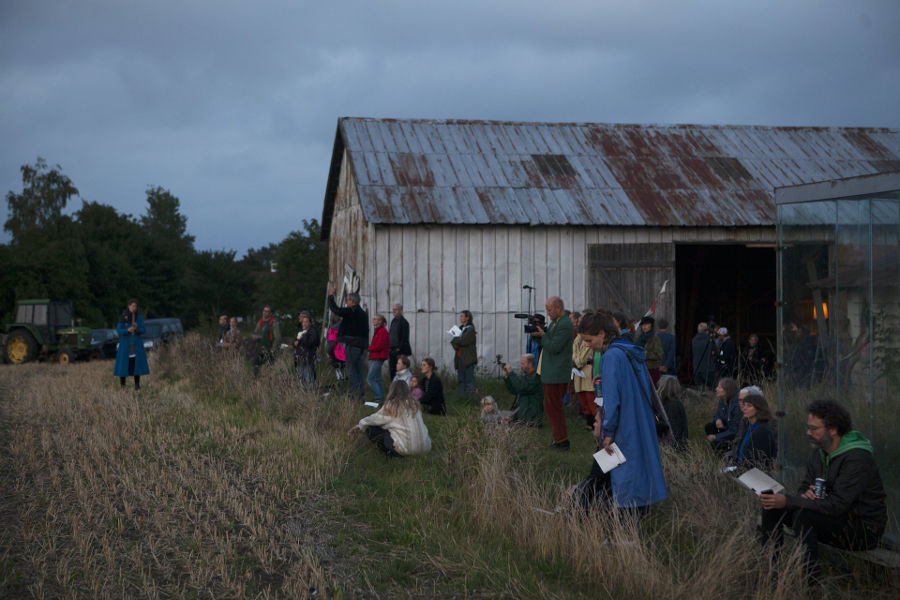 The flute player was late for the meeting. Photo by: Kristina Ask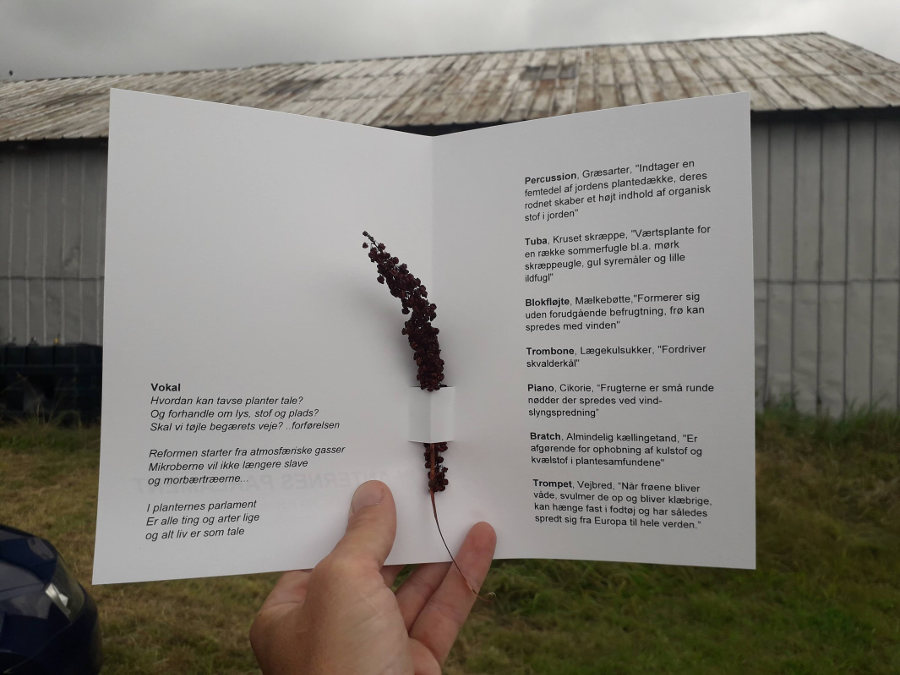 Above text sheet with lyrics and instructions for the instruments. All instruments were playing a local plant found in the area. Curley Dock is the plant in this particular sheet. Below the full notation for the piece.